About our company
History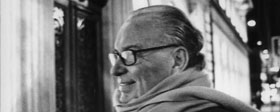 In 1967, Youri Agabekov set up his first company named ARLUMINA Eclairage Architectural in Geneva and took out the first patent for the low voltage linear lighting system.
On the strenght of years of experience in architectural lighting, in 1993 he developed, in association with EDF (Electricité De France), the first "Louvre" luminaire for lighting facades and illuminated the Cour Carrée at the Louvre. A few years later, in 1995, he set up the AGABEKOV SA Lighting Company International and went on to complete some of the most hightly-regarded projects in the world: L'Académie française, Place Stanislas, the National Palace of Mexico, the Palace of Monaco and many other monuments.
Youri Agabekov has thus become the specialist in lighting systems inspired by natural diurnal light using warm-tone Xenon lamps. Now at the gateway to the 3rd millenium, AGABEKOV SA introduces a new state-of-the-art technology, the AGA-LED® lighting unit. A flagship product for decades to come, the AGA-LED® lighting unit holds out a brilliant future for low voltage architectural linear lighting.
About AGABEKOV team
The AGABEKOV team is composed of the specialists:

Design Departement :
Lighting Project Design
Photometric Data
Lighting fixture Design & Conception

Manufacture Departement :
Electrical Engineering
Lighting Fixture and Lighting Unit Production
Assembly Workshop

Lighting consultant :
Council in Lighting

Administrative Department :
Administrative and Accounting
International Export
Marketing
Sales